A Men's group for guys that Choose to Live with more Meaning, Purpose, and Connection
Due to Covid 19 all groups meetings are on Zoom until its safe to meet in person
New groups forming. Reach out for more information.
Meetings are bi-weekly Monday, Tuesday or Wednesday nights 7 – 9 PM. All meetings are held on Zoom until a vaccine for Covid is in place. There is a 3-month or 6 groups attendance commitment to participate and the completion date is open-ended. Group size is capped at 8 to maximize the potency of our work together. The fee is $ 60-120 per month, sliding scale. For more information contact Eddie at 415-686-1964 or [email protected]
Who this group is for
A man who wants friendship, support and connection with other conscious men.
A man who wants to have deeper conversations with himself and other men.
A man who wants to move into action that is aligned with his deeper sense of purpose.
A man who is hungry for a change wants clarity and a new way of being in his life.
A man who chooses to live an empowered and soulful life.
What will be experienced
You will gain Clarity about your Purpose and what success and fulfillment really mean to you.
You will explore what it means to be a man with real masculine power – a man who can see himself as a whole person, looking at both his masculine and feminine nature.
You will grow your emotional intelligence and inner guidance.
You will see your inherent gifts through fresh eyes and through the reflection of the group and have a deeper appreciation for your own personal value.
You will create deep bonds and lifelong friendships, and heal through the power and gift of brotherhood, something too many men are disconnected from.
We will burn through our fears, cultivating the courage to be authentic and true to who we are without apologies.
We will support each other to be the best that we can be and call each other out on our blind spots and self-deception.
We will help each other be in integrity with our values.
You will not go it alone – we will share our stories, our dreams, our fears and get help when we need it.
You will laugh while also keeping it real.
Examples of topics we will cover
Knowing and demystifying Purpose and Calling.
Listening deeper; seeing the ways life is already showing you what you need to grow and experience fulfillment .
Practices for mind, body, spirit and living a healthy, balanced life.
Essential Nature: "Being" and relaxing into stillness and the present moment.
Embodied Presence and Mindfulness.
Conscious and healthy relationships with women.
Ethics and our relationship to a larger world.
Leadership and service.
Community
What to expect
To grow, be inspired and have fun.
To discover who you are and what you value in ways, you may not be aware of.
To feel joy and support, being a man growing into his greater potential.
Group exercises include writing, speaking, inquiry, somatic practices.
Structure: A developmental map that you and the group design and reference on your journey
To be challenged and supported
What this group is Not
It's not religious and there is no dogma.
We won't be holding hands and singing songs of love and flowers together.
It does not push a specific singular spiritual or personal development model.
It's not about purging the grim stories of one's life while the rest of us fall asleep.
It's not a forum for anyone to push their personal, spiritual, religious or political views.
It's not your therapist, but we will go deep.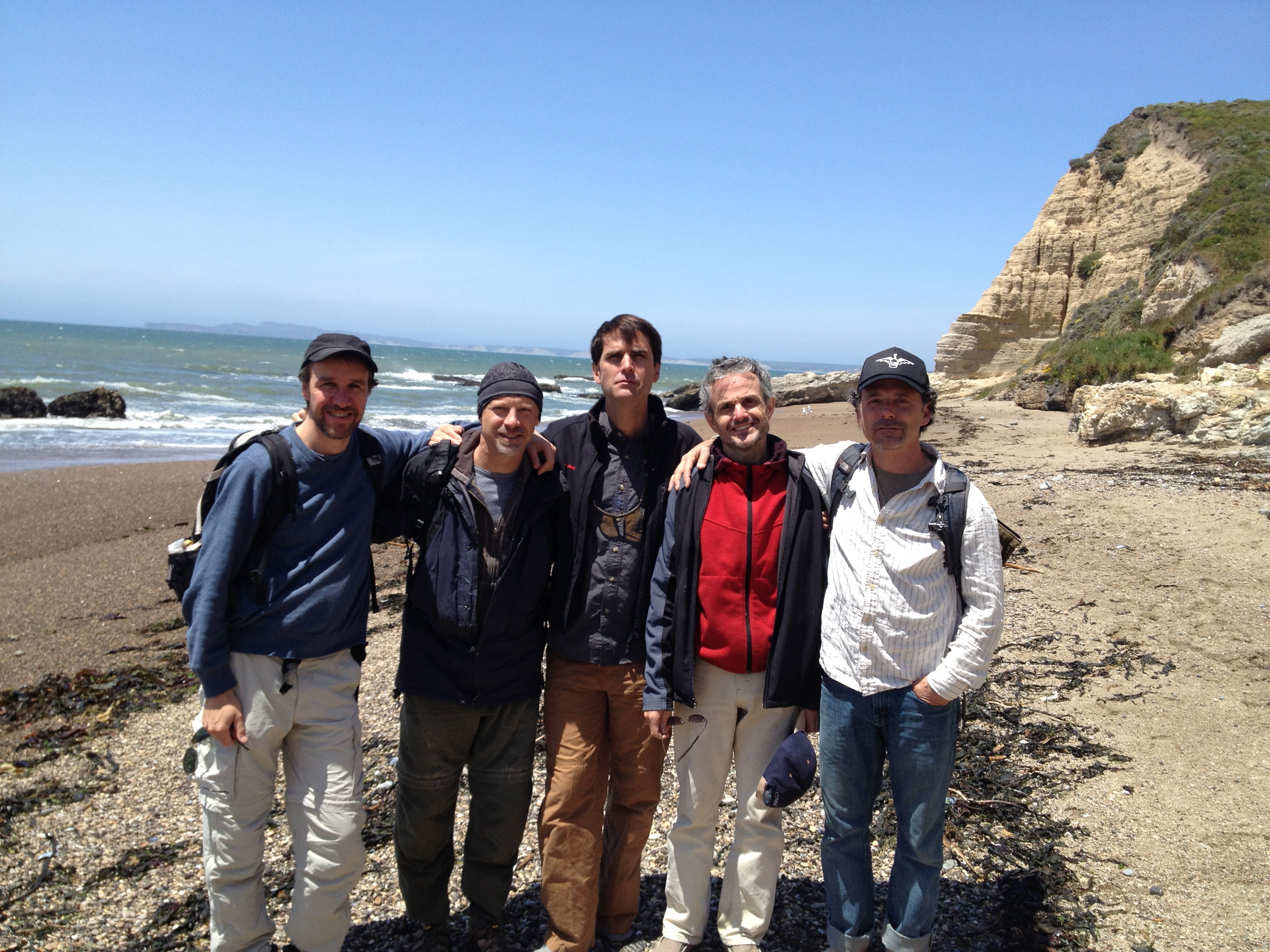 "This group means a lot to me, a place where I can just be and explore and share honestly without holding back. A place where I can meet with wonderful men and take advantage of the field we create together and dive deep into all kinds of things. When I started this group with Eddie, I didn't expect it would be such a profound spiritual experience. I expected a coaching group of sorts. I'm enjoying the profoundly meditative spiritual quality that has been unfolding; we touch "it". We also really look at our bullshit and defenses with clarity and from the feedback we give each other. We've gotten practical guidance in how to let our gifts and potential shine trough. I'm more able to embody those qualities, and in that way, the felt sense of being a virtuous man.
Eddie's facilitation has such depth and a loving, sweet way to hold the space. It allows us to express ourselves in a playful, deep and focused way but not too serious. There's always a giggle and kind of twinkle in his eyes. It's always enjoyable. He's flexible and very perceptive of the group energy. If he's holding the torch for men to express what wants to come through them, then he's a shining example of that!
"This group has become an essential support in my life and one that I look forward to every time. No matter what our stories are, I'm amazed at how much we have in common, there's a commonality that reinforces my belief that humans are meant to be connected and share at this level.  It has also reinforced my beliefs that we are stronger together and that we can learn from each other – that inspiration is present every time I leave group. I wish more men could have this kind of platform to support each other.
I really appreciate Eddie's patience, presence and commitment to facilitating this men's group. He's an intuitive person who takes the groups temperature at all times, and gives us tools to see ourselves with, guiding us gently without force towards our own truth. He's also got a great balance between leadership, insight and spirituality.  I am thankful!"
"I love coming together with a group of men to share and be witnessed and feel the care and the courage amongst us. It keeps reminding me and encouraging me to create what I want to become. It helps keep this dialogue alive inside me so I don't forget and slip back into the same old patterns over and over again.
I enjoy Eddie's  youthful quality, his curiosity, passion and dedication to help us discover who we are feels very alive. He inspires those qualities in me and shares many tools to help me grow and stay connected to what matters most to me."
"This group has evolved through so much together and Eddie's leadership has helped a lot in that. He's been very patient with the group.  We really struggled at times and he stayed with it and followed through. He's persistent and dedicated, its very beautiful, I'm really touched by how he stayed with it. The honesty  built something safe over time. His capacity for silence and a meditative space really helped us get to a special place together and his insightful questions  have been important help in our personal exploration. His knowledge of essence and personality has really helped lead us to new spiritual depth. We go quicker and quicker to an essential place. Its all so wonderful and I am very happy to be a part of this group."