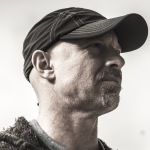 Eddie Pisack  –  Life Coach
Eddie helps men and women create positive change in their work, life-performance, and relationships. He works with men's groups and individuals in mid-life years to live with greater meaning, purpose, and vocation.
Background
His fascination with personal and spiritual development started in his early teens and led him to study a wide range of spiritual and personal development models.
His professional coach training includes The Coaches Training Institute and James Flaherty's renowned and rigorous one-year Integral Coaching Program at New Ventures West.
He was a formal student of the Diamond Approach, a school of ancient spiritual teachings and modern depth psychological theories for 15 years. He worked privately during his time there with one of its senior teachers, Byron Brown, author of  "Soul without Shame".  Also, Eddie has used the Enneagram since 1990 and has trained and studied with Helen Palmer,  Sandra Maitri and Hameed Ali amongst others. He has been a student, workshop assistant, and guide of  The Undefended Love approach to personal and relationship transformation with Jett Psaris and Marlena Lyons since 1996.  He was one of the few facilitators on their U-Love referral network. He also trained with Jett Psaris in her year-long training for a Spiritual Approach to Midlife called the Midlife Leap. He integrates this approach in his practice as an Integral mid-life coach.
Methods
His primary teaching approach includes The Practice of Presence, Vipassana meditation, emotional and body awareness, open-ended inquiry, Neuroscience, Transpersonal and Positive Psychology. In addition, journal writing, reading, poetry, music, and dance support awareness, clarity and healing.
Joys and personal inclinations
Eddie is a loving father to a grown daughter and enjoys cooking, yoga, playing guitar, writing, dancing, woodworking, meditation, sea kayaking, and hiking in the hills and beaches of Northern California.
He values love, compassion, wisdom, authenticity, playfulness, truth, trust, and integrity among many other virtues.
He is committed to helping others experience the joy and power of their virtuous lives and has a deep appreciation for the power of metaphor and following the deepest guidance of one's own inherent wisdom…with as much joy as possible.
"Eddie Pisack is an empathic and insightful inner wilderness guide who brings his own soulful passion for self-inquiry and healing to his work with others. What I appreciate most about Eddie is that he doesn't just talk the talk. Eddie walks the walk. His empathetic listening and deep mirroring skills were forged in the fires of his own journey. His ability to create a safe place for others to unravel their stuck places was built out of the hand-hewn floorboards of his own search for transformation. And, his passion for helping others find their deeper truths through life's big and small transitions was cultivated through his own gentle yet unwavering approach to his own life challenges. Other guides will teach you something about something. Eddie will ask you the kinds of questions that will help you know more about who you are and the type of person you are becoming."
"I began work with Eddie in 2013 seeking a change in my career path. He helped me identify my true passions and has been very supportive in helping me step more fully into what matters most to me. Eddie challenged me to stay true to myself and helped me overcome old thought patterns of fear and self-doubt that kept me from moving ahead. His guidance eventually led to me starting my own business and stepping into the independence and leadership that I longed to have. Eddie is a genuine and compassionate coach, and I wholeheartedly recommend him to anyone seeking guidance."
"After a lifetime of struggles, two marriages, three kids, and a burned-out career it became clear I wasn't getting my deeper needs met and that I needed a major shift in my life.  With a leap of faith, I jumped into Eddie's coaching program.
I needed clarity and a direction out of my current life but didn't know what approach to take.  Eddie spent the time needed to unravel the confusion I was in and help me get clear about what was important and finally moving in a good direction.
Eddie has the life experience, wisdom and insight that makes for a perceptive and effective coach. He could easily relate to what I was going through and because of this, I was able to open up and receive the guidance that I was seeking.  He's been a great asset to me, and I'm very grateful for his guidance, patience and support.  Eddie can bring things to light so you can begin to rebuild a new life for yourself."
" As a coach, Eddie's gift allows him to cut through one's mental chatter and bring the hearts intent into clearer focus. It is a challenging process but the results are real and the progress sticks. Eddie's approach is friendly and professional. He helps to combine your personal vision with solid strategic planning and the support has proven invaluable."
"I worked with Eddie for 6 months during a time in my life that I was grappling with what many casually call mid-life crises. He gave me valuable insights into my thinking process and personality construct. He opened the door to greater awareness about myself and my life and introduced me to the art of mindful meditation practice. He also gave me strategies that help to stay on a course of self-fulfillment. I have begun to identify and change self-limiting patterns that prevent growth and happiness. I highly recommend Eddie for guidance and counseling."